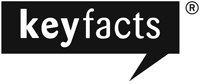 HOME EMERGENCY - POLICY SUMMARY
This summary is a brief guide to the Row.co.uk Home Emergency and Boiler Cover arranged by BIG Warranties Limited and underwritten by UK General Insurance Limited on behalf of Great Lakes Insurance SE. You must read the Terms and Conditions of this insurance cover for full details and definitions of the cover provided. This summary does not form part of your contract of insurance.
The insurance starts at the time of purchase of the insurance for a period of 12 months. The policy can be paid in full at inception or in monthly instalments. Each year we will offer to renew your policy for a further period of 12 months. If you do not tell us that you do not wish for the policy to continue, it will automatically be renewed.
Examples of what is and what is not covered by this policy
Plumbing & Drainage Cover

Clearing a blocked toilet, sink or waste pipe.

Repairs to any dishwasher and/or washing machine exit pipes.

Repairing a toilet that is not flushing.

Repairing a drainage pipe or rainwater drain that is leaking or blocked.

Repairing central heating pipes and radiator valves that are leaking.

Repairing leaks from any sink, bath or shower.

Any frozen water pipes, which have not caused any damage.

The cost of any water lost during a leak.

Cesspits, septic tanks, vacuum drainage systems or electric pumps.

Any drainage system that is not of a standard construction. Such as not made from materials including but not limited to clay pot, plastic, P.V.C or concrete.

General maintenance.

Domestic Central Heating System Cover

Any fitted components where there is a malfunction and electrical or mechanical breakdown occurs.

Repairs to your expansion tank, pipework, feed.

Alternative heating contribution available.

Repairs and/or replacement of the radiator valves.

Any gas fired appliance whose primary purpose is other than heating.

Solar powered panels or ground, air and water pumps.

Corrosion or any work arising from hard water scale deposits.

Maintenance or replacement of fan convector heaters or heated towel rails or underfloor heating.

Water Supply Pipe Cover

The repair or replacement of a blocked or leaking water supply pipe to your property.

Repair or replacement of a blocked or leaking water supply pipe for which you do not have responsibility

Any frozen water supply pipes, which have not caused any damage.

Boiler Breakdown Cover

Repairing, fixing or rectifying the boiler controls such as thermostat and the boiler's fitted components such as pumps and boiler valves.

There is not a limit to the amount we'll pay per claim. This is as long as the boiler is not declared beyond economical repair by us or any of our third party engineers or contractors.

We provide a £300 contribution towards a new boiler if the boiler is over 7 years old and is deemed beyond economical repair.

We'll replace of boilers under 7 years old if deemed beyond economical repair.

General maintenance.

Any non-gas appliances, separate gas heaters supplying hot water, Elson tanks and dual purpose boilers.

Removal and disposal of hard water scale or sludge from the insured system

Any boilers that has a power output of more than 70kW/hr.

Emergency gas Supply Pipe Cover

Repairs or replacement of any damaged section of your internal gas supply pipe.

Any gas appliance.

External or any gas supply pipe that is not within the boundary of your home.

Temporarily frozen pipes where permanent damage is not confirmed.

Security, Lost Keys, Roofing and Pest Infestation Cover

Rat or mice infestation, wasps or hornets nests inside your home.

Replacing lost keys and repairing broken locks on doors that secure your home.

Protecting your home following damage to your roof, windows or external doors.

Loss of keys for any outbuilding, garage or shed.

Any pest other than rats, mice, wasps and hornets.

Internal doors and windows.

Loss of keys if another set exists.

Electrical Emergency and Breakdown Cover

An emergency caused by the domestic electrical wiring supply system and its components.

All non-permanent wiring or electrics, e.g. kettles, side lights or any other appliances with a plug.

General maintenance including replacing light bulbs, fuses and any other routine electrical maintenance tasks.

Wiring or electrics in commercial areas.
If there is a gas leak, you should first call the National Gas Emergency Service immediately on 0800 111 999
Underwriters
The policy is underwritten by UK General Insurance Limited on behalf of Great Lakes Insurance SE Registered in England No SE000083, registered office Plantation Place, 30 Fenchurch Street, London EC3M 3AJ. Great Lakes Insurance SE is covered by the Financial Services Compensation Scheme . You may be entitled to compensation from the scheme if they cannot meet their obligations.
POLICY EXCESS
You are responsible for paying the first £50 or £95 of each and every claim if you have selected the excess version of this insurance policy unless you have selected a zero excess policy.
Your "Plan Schedule" will tell you the amount of excess that applies to your policy.
Alternative Accommodation
If your home becomes uninhabitable for more than 48 hours as a result of an emergency covered by your policy we will pay up to £500 including VAT for alternative accommodation.
Call Out Charges, Labour, Parts and Materials
This policy covers the cost of all call outs, labour, parts and materials including VAT up to the claims limit specified on your certificate of insurance.
CANCELLING THE POLICY
Cancellation by you during the cooling off period
You may cancel this policy within 14 days of receiving it by contacting the Administrator at the address shown in this policy. Provided no claim has been made a full refund of premium paid by you will be given.
Cancellation after the cooling off period
In addition to your statutory right, you may cancel this insurance at any time by giving notice of cancellation, in writing or by telephone, to the Administrator. Cover will terminate immediately on receipt of your cancellation. If the premium is paid monthly there will be no refund of premium, if the premium is paid annually a pro rata return premium of whole months remaining will be given less an administration charge of £30 provided you have not made a claim.
Cancellation by us
We may cancel the policy by giving you 30 days written notice sent to your last known email address. We will make a proportionate refund of whole months remaining of the premium paid.
WHAT TO DO IF YOU HAVE A COMPLAINT
If you are dissatisfied with the service you are provided by us or under this policy please contact us using the contact details below quoting your policy number.
Call us: 0844 3186870
Email us: complaints@row.co.uk
Write to Us: Row.co.uk, Richmond House, Richmond Hill, Bournemouth, Dorset, BH2 6EZ.
If you are not satisfied by our response you may contact our principal using the contact details below quoting your policy number. Commercial and General Limited, Kestrel, 111 Heath Road, Twickenham, TW1 4AF. Telephone: 0203 7404432
Email: info@comandgen.com
If you are not satisfied with the response You may then ask the Financial Ombudsman Service to review your case, Exchange Tower, London E14 9SR.
MAKE A CLAIM
If you experience an insured event, call 0800 157 1211. Lines are open 24 hours a day, 7 days a week, 365 days a year.